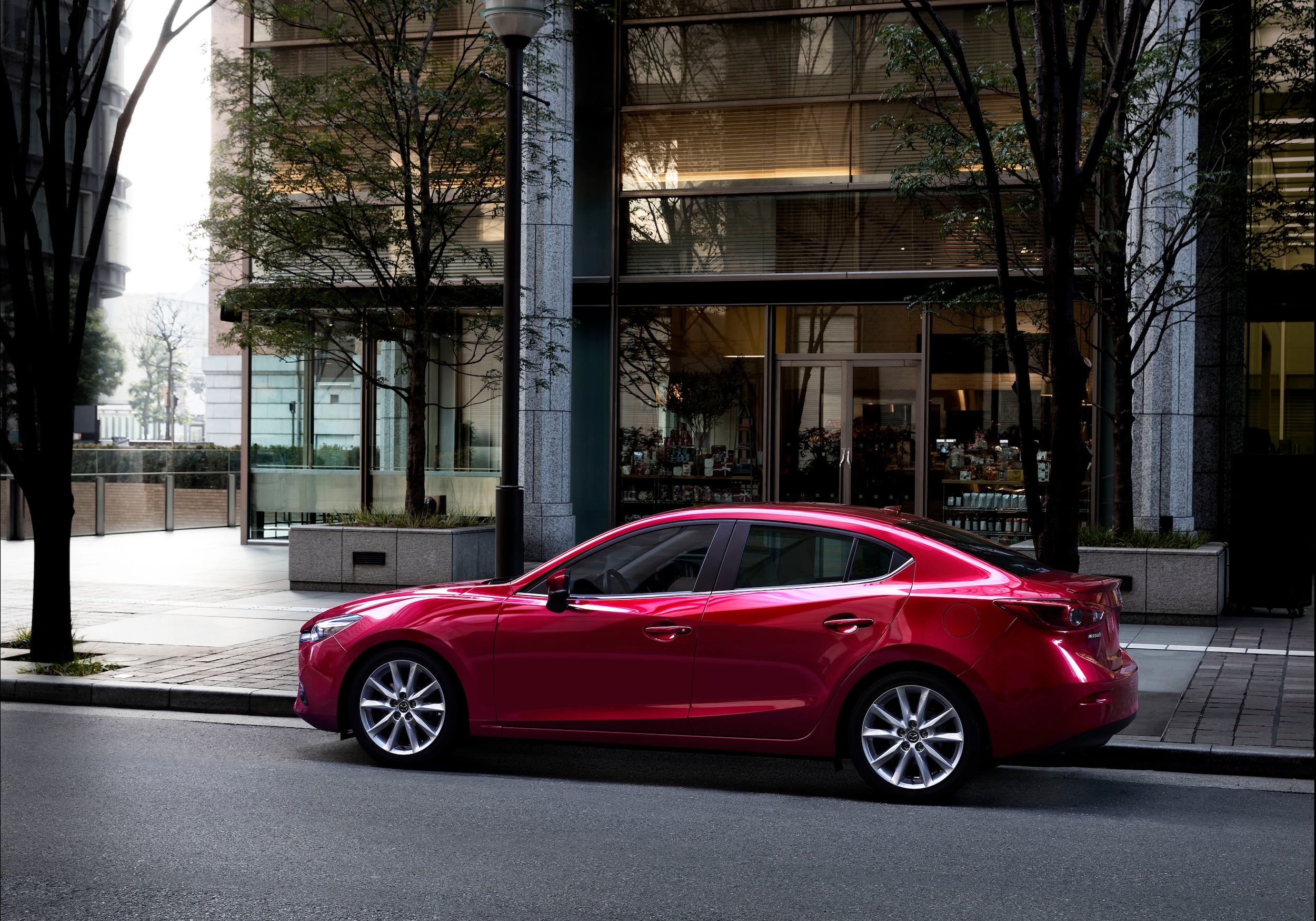 ?
You'll experience more in the 2018 Mazda3. The Mazda3 gives you excellent performance as well as handling abilities. Enjoy an exhilarating drive with a precisely tuned 4-wheel independent suspension system. You'll enjoy the option of either manual or automatic transmissions that are powered by a spirited 2.0-liter or 2.5-liter SKYACTIV-G gasoline engines, with either 184 pound-feet or 185 pound-feet of torque. Make your drive more fun in a 2018 Mazda3
Connect to More Than the Road
The 2018 Mazda3 is designed to connect you to the world around you. Available Apple CarPlay and Android Auto let you text, navigate, get live sports updates, weather and more all without picking up your phone. Your eyes will stay on the road ahead, keeping you and drivers around you safer.
Signature Design
When you buy a 2018 Mazda3 you'll benefit from beautiful design and attention to detail. From the seats, center console, full-color Active Driving Display and instrument panels you'll find sophisticated details that put the driver at the center. The seats are made to mold around your body giving you and your passengers a more comfortable ride no matter the distance; you'll feel supported. The high-end sport seats are available in a material you'll love every day, like leatherette, dual stitched leather, and cloth.
The exterior of the 2018 Mazda3 beautiful exemplifies clean lines with sleek and sporty accents. Available 18" alloys, LED headlights and rear decklid spoiler bring the 2018 Mazda to an elevated level. This four-door sedan will turn heads with its premium signature paint: Machine Gray Metallic. Your Mazda3 will look like a sold piece of steel with silvers hues and a liquid reflective quality. This premium look is as sophisticated as you.
You'll love all the benefits the 2018 Mazda3 has to offer. It's about more than a vehicle. It's about a lifestyle that contains balance and beauty. Join the Mazda family and take on every drive with confidence.