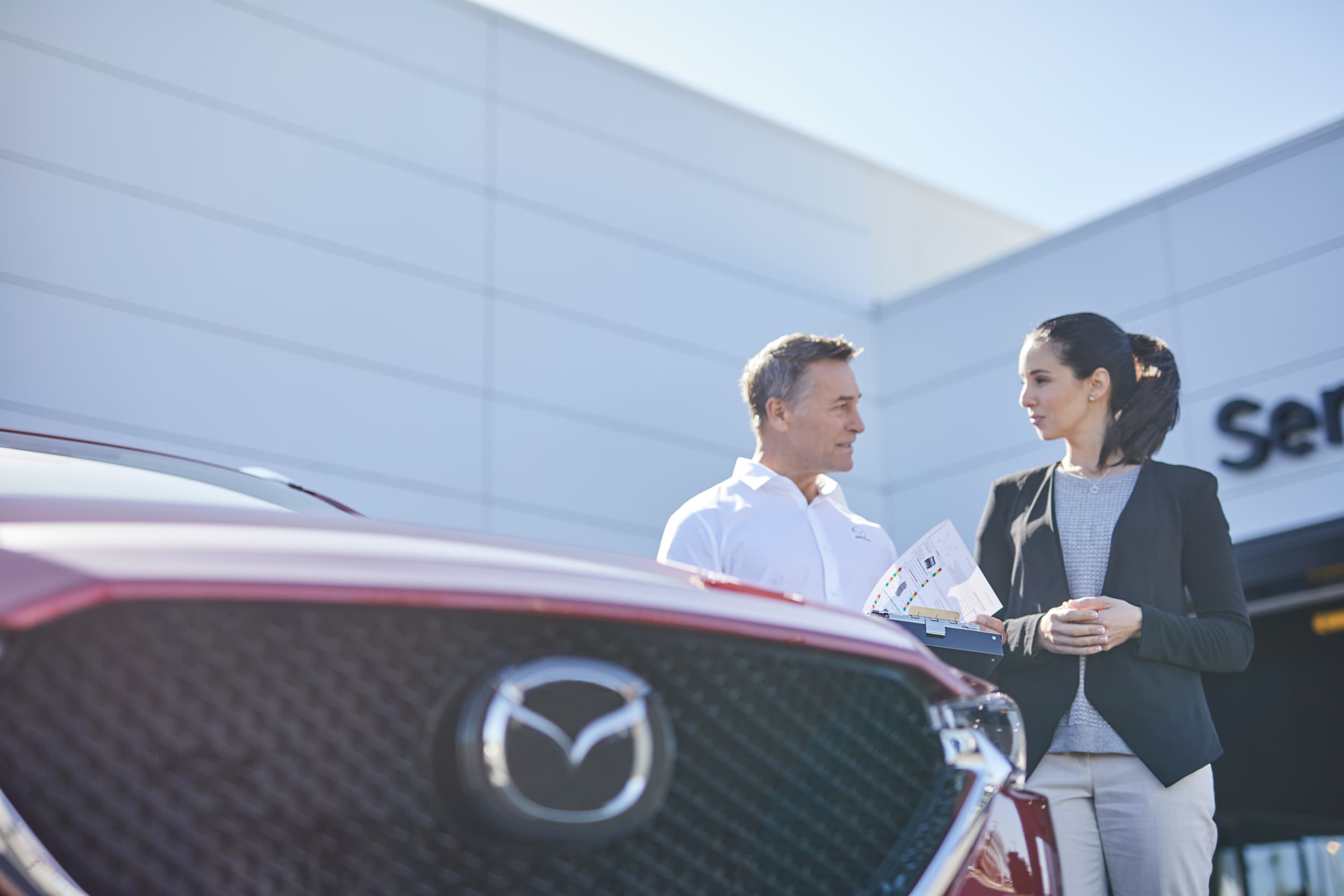 Having a red light come up on your car's dash can be stressful, but these warnings don't have to loom over you. The red light indicators for your Mazda can be warnings for a variety of components, so knowing what they mean is important. Having an idea of these dashboard lights can provide peace of mind and an easier time scheduling service for your vehicle at our service center. Read on for an overview of Mazda dash lights and what the red indicators are trying to tell you.
What Are the Red Lights on Your Dash Telling You?
The color red was chosen for a reason as any red warning light in your car is something that requires immediate attention. Those lights may be for something as simple as a passenger not being buckled or they may be warning of a vehicle component not working as it should. There are many images that may appear with red lights, and those can be for anything from the battery to your engine oil to your parking brake. All lights on your dash should light up when you turn on the ignition, so there's only an issue if they remain on. You can also find a warning light overview in your Mazda owner's manual.
Schedule Service with Us to Get Rid of the Red Lights on Your Dash
If you have a red light on your dash, you can easily schedule an appointment with us. There's no point in worrying about it for longer than you need, and you can always call if you aren't sure what it's trying to warn you about. Our team of technicians can easily pinpoint the issue and fix it for you, and we're always happy to talk about what these dash lights mean and how you can use them to get more from your ownership experience. Let us know if you need any other help with you Mazda maintenance schedule!